Lateral Flow Services
Attogene offers services that bundles scientific expertise with state-of-the-art facilities, equipment, and materials to design, develop and manufacture rapid tests for lateral flow assays to meet customer's needs.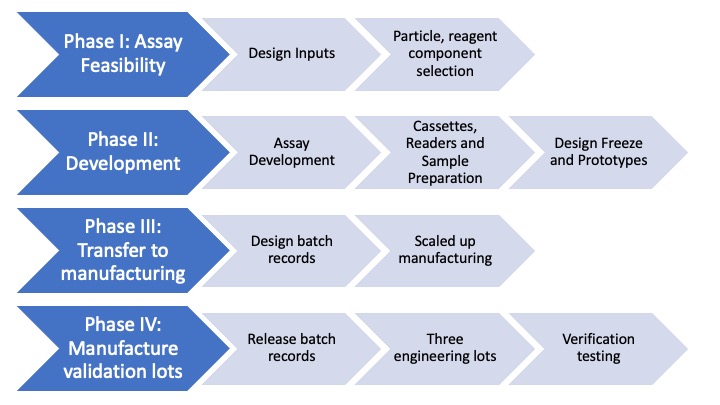 Why partner with Attogene:
Superior performance:

High quality gold reagents offer robust, reproducible assays with high sensitivity visual detection.

Flexibility:

Full contract lateral flow assay development from feasibility to manufacturing.

Scientific rigor:

Decades of combined experience from experts in the field

Bulk manufacturing:

On site manufacturing of colloidal gold reporters.

Equipment and expertise:

Our resident biochemistry experts and on-site commercial-scale automated manufacturing provide unparalleled flexibility from start to finish, helping medical device companies bring new products to market with ease.

Talk with our development team:

Our knowledgeable technical staff is available to help with your specific product, project, and technical questions. We look forward to learning more about what you're doing and how we can help you succeed.