Here at Attogene our team is focused on enhancing global health and the environment by offering and developing customer focused Life Science products.
---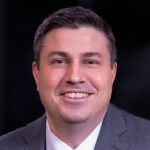 Lance P. Ford, PhD.   
---
President and CEO of Attogene Corporation.
Dr. Ford, the CEO and President of Attogene Corporation, graduated in 1994 with his Bachelor of Science Degree from Montclair State University with a major in Molecular Biology. Dr. Ford subsequently attended Rutgers Robert Wood Johnson Medical School and graduated from the department of Microbiology and Molecular Genetics with his PhD in 1998. After completing his PhD, he obtained his postdoctoral fellowship at University of Texas Southwestern Medical Center in Dallas Texas in the Department of Cell Biology. Dr. Ford was an experienced officer of a successful biotechnology company, Bioo Scientific, where he was involved in many high-level corporate decisions including the ultimate sale of the company to Perkin Elmer and integration of Bioo Scientific into the larger organization. In 2018 after which he began operations of Attogene to focus on developing and commercializing revolutionary scientific technology and to grow a sustainable, thriving, cutting edge business in Austin Texas.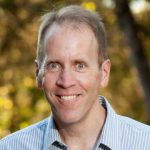 Joseph Krebs, PhD
---
Technology Officer
Dr. Krebs has worked in the commercial Biotechnology industry for more than 25 years. During that time, he has worked on a wide range of technologies and market areas including Pharmaceuticals, Plastics/Bioremediation, Life Science reagents, Food Safety, and Diagnostics. Joe received his Ph.D. in Biochemistry at Duke University and performed post-doctoral research at the Scripps Research Institute in Enzyme Structure and Mechanism. Joe's focus at Attogene includes protein and antibody production as well as development of diagnostic assays.
Gwen Hudson
---
Graphic/Web Designer and Operations
Ms. Gwen Hudson has worked as a Project Manager for over 15+ years with a demonstrated history of working in the life sciences/biotech industry, cross-functional teams, specialized in new product release. She is very detailed oriented professional skilled in Adobe (CC) Indesign, Photoshop, Illustrator, WordPress, basic HTML/CSS, Product Label Design for regulated markets and Infrastructure/Manufacturing processes. She joined Attogene at the beginning of 2020 working as the primary graphic/web designer while utilizing past biotech skills in manufacturing.
SCIENTIFIC ADVISORS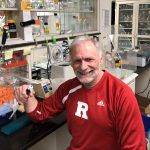 Jeff Wilusz, PhD
---
Chief Scientific Advisor 
Dr. Wilusz is a Professor at Colorado State University in the Department of Microbiology, Immunology and Pathology since 2003, and is associated with the University's world recognized Arboviral and Infectious Diseases Laboratories. He has significant experience in developing new technologies and approaches for controlling and understanding the detection, treatment, and regulation of insect borne diseases. He has authored over 100 peer-reviewed publications and is an elected Fellow of the AAAS.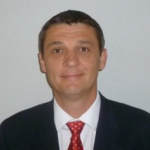 Emanuel Labourier, PhD
---
Strategy Advisor
Dr. Labourier is an in vitro diagnostics executive with 20+ years of product development experience in the life sciences, molecular diagnostics, and clinical laboratory industries. He has extensive expertise in the development, validation, and commercialization of molecular tests, combined with a broad experience in technology management, startup strategy, and corporate consulting. Dr. Labourier has a proven track record of innovation, scientific leadership, and intellectual property development. He is an author or co-author of over 70 peer-reviewed publications and patent applications.